15 Sep 2023
WHAT'S ON: Newcastle Thunder v Barrow Raiders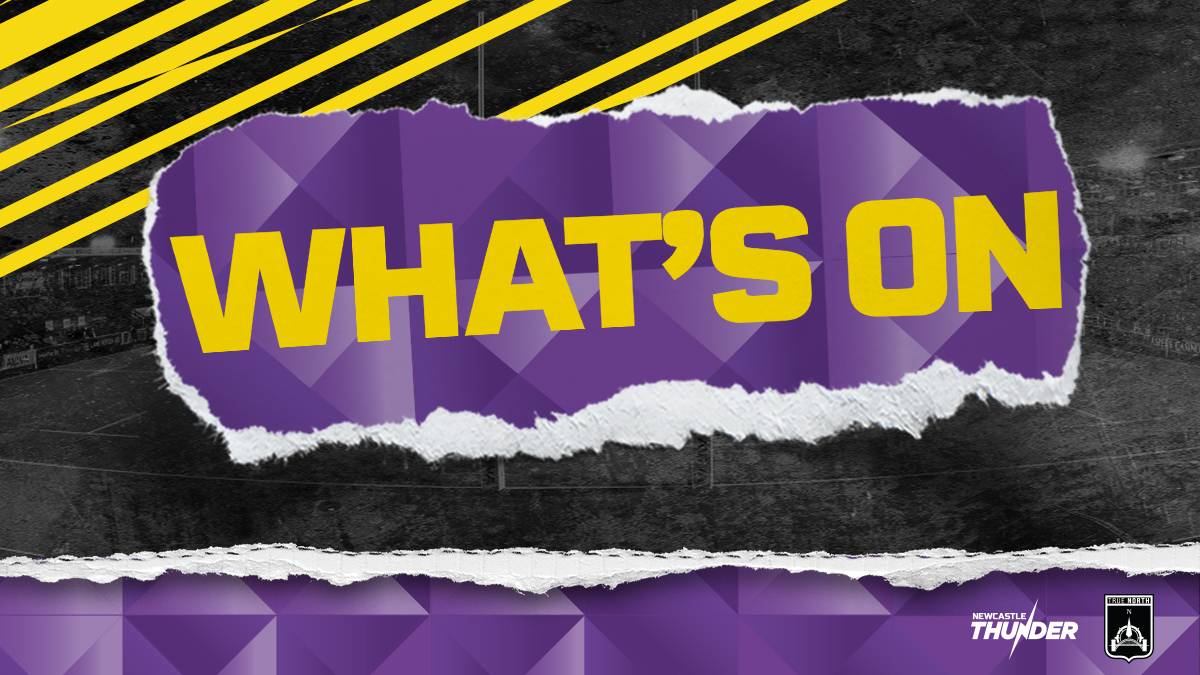 Newcastle Thunder host Barrow Raiders as the Betfred Championship returns to Kingston Park.
Kicking off at 3pm on Saturday, September 16 here is everything you need to know ahead of the fixture.
TICKETS
Newcastle Thunder will return to running its match-day operations from the East Stand for this fixture.
You can purchase ticket for just £10 for adults and £3 for under-16s.
Concessionary pricing is also available from £8 and young adults and students can get tickets from just £5.
Be sure to avoid the queues and secure your seat today by clicking HERE.
Our East Stand club shop and ticket office will be open from 10pm.
MATCH-DAY TRAVEL
Turnstiles will open for supporters at 1:30pm. Entry to the stadium bowl can be made through the South East turnstiles.
Stadium parking for this fixture is FREE for all supporters. It will be available on a first come-first served basis.
Stadium parking is FREE for the entire 2023 season.
Stagecoach will be running their usual X47 bus service, which picks up and drops off directly outside Kingston Park Stadium. Single tickets are available from £2 for adults and 60p for under-16s. Day passes are available at £4.50 for adults and £1.10 for under-16s. Click HERE for more information or head to the Stagecoach website.
The stadium is also served by Kingston Park and Bank Foot Metro stations, both of which are a five-minute walk away. Both stations are on the Airport branch of the Tyne and Wear Metro with trains running every 15 minutes. Find out more HERE.
RETAIL
Our East Stand club shop and ticket office is open from 10am until 4pm.
Get yourself kitted out with all the latest Thunder merchandise – you can check out all our ranges HERE.
With it being our final home game of the season, we have a crazy end-of-season sale on all Thunder merchandise.
Prices start from just £5 so get in quick whilst stocks last.
HOSPITALITY
There is no match-day hospitality for our Betfred Championship fixture against Barrow Raiders.
FOOD & DRINK
The Tap & Tackle will be your port of call for food and drink for this fixture.
Serving an array of alcoholic, soft and hot drinks alongside pies and hot dogs, be sure to pay the club house a visit ahead of kick-off.
PRE-MATCH
Kingston Park plays host to the North East Rugby League U12s finals. Entry is included with your match ticket and supporters are invited to come cheer on the players.
Ahead of our final home game of the season, Newcastle Thunder will be hosting a club-wide end-of-season awards presentation on the main pitch. Starting at 2:30pm.
We'll be presenting awards for coaches' player and players' player of the year for each team at the club as well as some additional acknowledgements.
Be sure to join us early and cheer on each player as they received their award.
KICK-OFF
Newcastle Thunder take on Barrow Raiders in the Betfred Championship with kick-off set for 3pm.
HALF-TIME
The Thunderbolt challenge will be taking place at half-time. A lucky individual picked from the crowd will have go head-to-head with a Thunder player in a virtual race across the pitch.
POST-MATCH ACTIVITIES
Our East Stand Tap & Tackle bar will remain open to the public following the final whistle, with supporters invited to enjoy a post-match drink with the players.
The bar will also be streaming Newcastle United's home tie against Brentford so be sure to stick around and cheer on the Toon.