17 Mar 2023
Introducing: Stakeford Tyre Challenge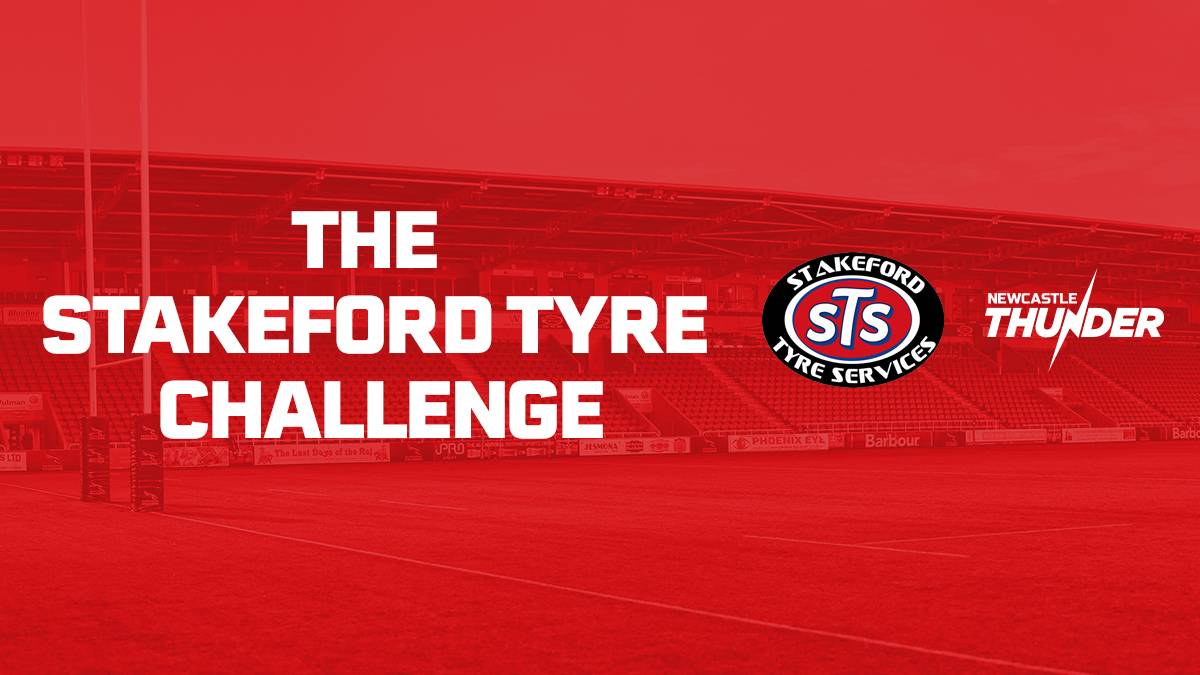 New to this season and part of our improved match day experiences, we introduce to you the Stakeford Tyre Services challenge.
Taking place on the pitch prior to kick-off, we're giving one lucky attendee the chance to win some great prizes.
The aim of the game is simple. All you have to do is kick a ball through a Stakeford tyre.
Markers will be set at three different distances, with the participant able to win a prize at each.
You will have access to unlimited Steeden balls but only 30 seconds to try and kick the ball through at each distance.
The first distances will be set at 3m, where you can win a Thunder scarf.
The second will be set at 5m, where you can win a Thunder shirt.
Lastly, the third distance is set at 7m, where if you get it through, you win £100 worth of vouchers to use at Stakeford Tyres Services.
Kick through all three, you win all three prizes!
Get involved! If you're joining us for our Betfred Championship clash against London Broncos, comment on our social media posts relating to this challenge and you could be selected to take part.