15 Mar 2023
WHAT'S ON: Newcastle Thunder v London Broncos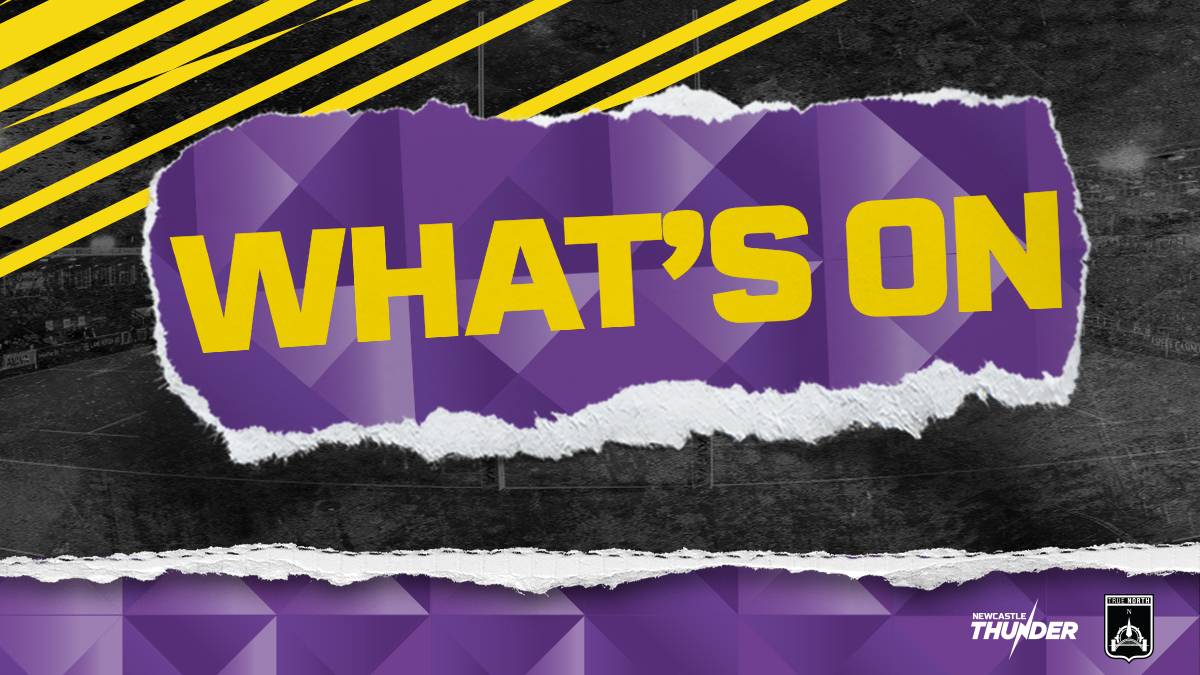 Newcastle Thunder host London Broncos as live rugby league returns to Kingston Park for the first time this season.
Kicking off at 3pm on Saturday, March 18, here is everything you need to know ahead of the fixture.
TICKETS
Tickets are still available to purchase for the Betfred Championship fixture and are available from £10 for adults and £3 for under-16s. You can book yours HERE.
Spaces in hospitality are also still available to purchase and can be done so by contacting corporatesales@newcastlefalcons.co.uk. The package is available from just £25 per person!
Supporters will also be able to purchase a 2023 season ticket on the day, where from just £99 for adults and £10 for under-16s, you can secure your place at all 13 home fixtures this season.
Supporters who have already purchased their season tickets can collect theirs from the ticket office prior to kick-off.
The ticket office will be open from 10am on match day.
MATCH-DAY TRAVEL
Stadium parking for this fixture is FREE for all supporters. It will be available on a first-come-first served basis.
Stadium parking is FREE for the entire 2023 season, making it easier than ever before to get to Kingston Park for match-day.
Stagecoach will be running the half-hourly X47 bus service, which picks up and drops off directly outside Kingston Park Stadium. Single tickets are available from £2 for adults and 60p for under-16s. Day passes are available at £4.50 for adults and £1.10 for under-16s. Find out more HERE.
The stadium is also served by Kingston Park and Bank Foot Metro stations, both of which are a five-minute walk away. Both stations are on the Airport branch of the Tyne and Wear Metro with trains running every 15 minutes. Find out more HERE.
RETAIL
The club shop and ticket office based in the East Stand will be open from 10am until kick-off and will re-open for half an hour after the final whistle.
Make sure you look the part and grab your 2023 Newcastle Thunder shirts, which are on sale now.
HOSPITALITY
Taking place in the East Stand's 1877 bar, hospitality will be open from 13:00. To enter head to the main entrance of the Tap & Tackle where you will be greeted by our fantastic hospitality team and shown to your seat.
PRE-MATCH
Turnstiles will open for supporters at 1.30pm. Entry to the stadium bowl can be made through the South East turnstiles.
Our first ever Junior Thunder event will be taking place at 1:30pm in the South Stand concourse. There will be plenty of fun activities taking place and all attendees will be part of our match experiences which includes being team mascots and guard of honours.
For those attending the Junior Thunder event, an extra special treat is in store as you will be the first to see our mystery reveal!
Interested? Book your spot today by clicking HERE – make sure you select the Junior Thunder prices classes to confirm your place.
Saturday is also a special fixture for our under-15s and under-16s academy sides as they will be presented with their club shirts for the season. Academy coaches will be pitch-side handing the shirts over so be sure to give them all a huge Thunder cheer!
New to this season, we introduce the Stakeford Tyre Challenge! Show off your kicking skills and be in with a chance to win some great prizes. More details will be announced in due course.
We will also be showing Live Six Nations rugby in our Tap & Tackle bar.
FOOD & DRINK
The Tap & Tackle will be serving an array of food and drinks for supporters to enjoy.
There will also be a food van situated in the South East corner of the stadium.
KICK-OFF
Newcastle Thunder take on London Broncos in the Betfred Championship with kick-off at 3pm.
HALF-TIME
The Thunderbolt challenge will be taking place at half-time. A lucky individual picked from the crowd will have go head-to-head with a Thunder player in a virtual race across the pitch.
POST-MATCH ACTIVITIES
Newcastle Thunder Reserves are in action against London Broncos Reserves with the game kicking off at 5:15pm.
Season ticket holders and match ticket buyers for the first team fixture are invited to stay and cheer the lads on.
For anyone wishing to solely attend the Reserves fixture, entry is £5 and can be paid on the door.