16 Sep 2022
New date announced for the Newcastle Rugby Foundation launch event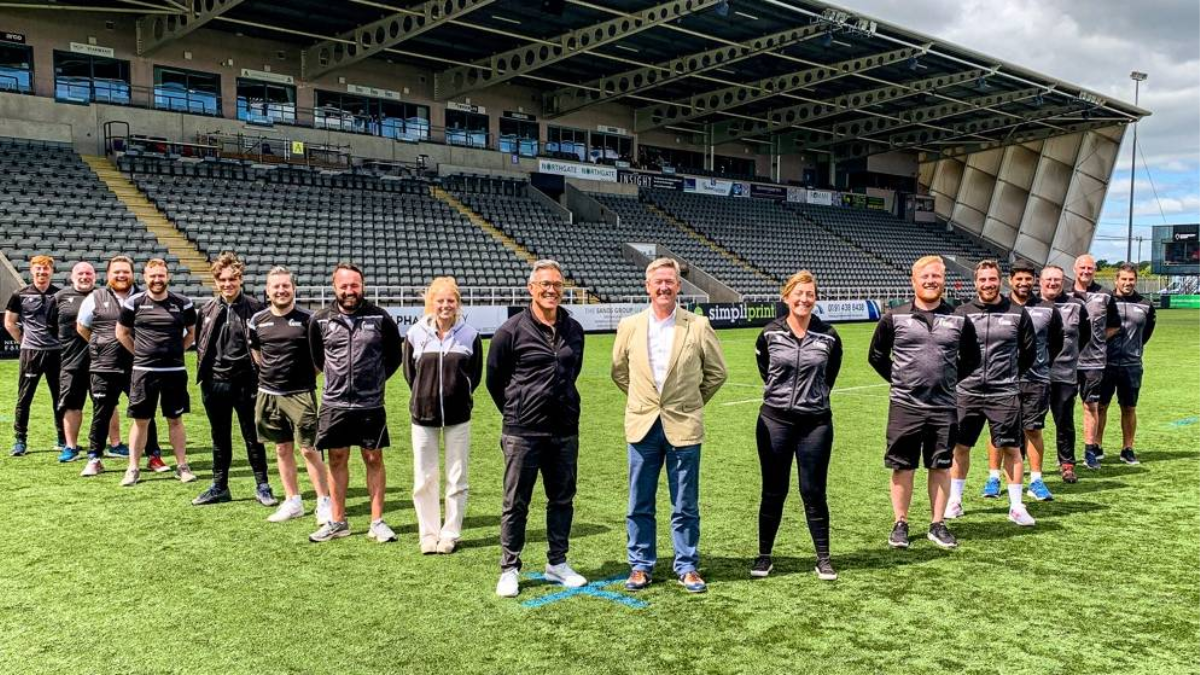 As a result of the desperately sad news of Queen Elizabeth II's passing and Her Majesty's funeral taking place on Monday September 19, we have re-scheduled the Newcastle Rugby Foundation launch event.
The new launch date is Thursday November 10 from 8:30am to 10:30am, please register HERE.
Anyone who has previously registered will be contacted directly via e-mail to confirm attendance on the new date.
If you have any questions please contact jess.eaton@newcastle-falcons.co.uk
Full details of the event are as follows:
The event will be hosted by Jill Douglas and will see the charitable arm of Newcastle Falcons and Newcastle Thunder share its vision of the future, making Rugby+ the positive difference that changes live for good.
Assembled guests will hear from new Foundation ambassador Tony Underwood alongside some of the charity's wonderful beneficiaries.
Taking place from 08:30am – 10:30am in the West Stand, guests will also be able to enjoy a delicious breakfast consisting of hot rolls, pastries and fruits.
Places to attend the event are available free of charge and you can register by emailing jess.eaton@newcastle-falcons.co.uk or by clicking HERE
The Newcastle Rugby Foundation is a charity that makes rugby the positive difference in the lives of the community. Encompassing both Falcons Community and Thunder Community, it currently employs 14 staff who work across a wide variety of projects in both codes.
Commenting on his appointment as ambassador, Tony Underwood said: "I've been blown away by the work that the Foundation undertakes, and more so by the individuals that go out of their way every day making a massive change in people's lives.
"They exemplify everything that their young charges could do with replicating to forge a future built on lasting character and values that resonate with everyone they come into contact with.
"The Foundation is not sitting still though and has done a huge amount of work bringing together its belief system in the form of Rugby+, a vision that crystallises just how much of a positive difference the core values of rugby can make."