15 Sep 2022
PLAYER DEVELOPMENT PROGRAMME LAUNCHED FOR NEWCASTLE THUNDER ACADEMY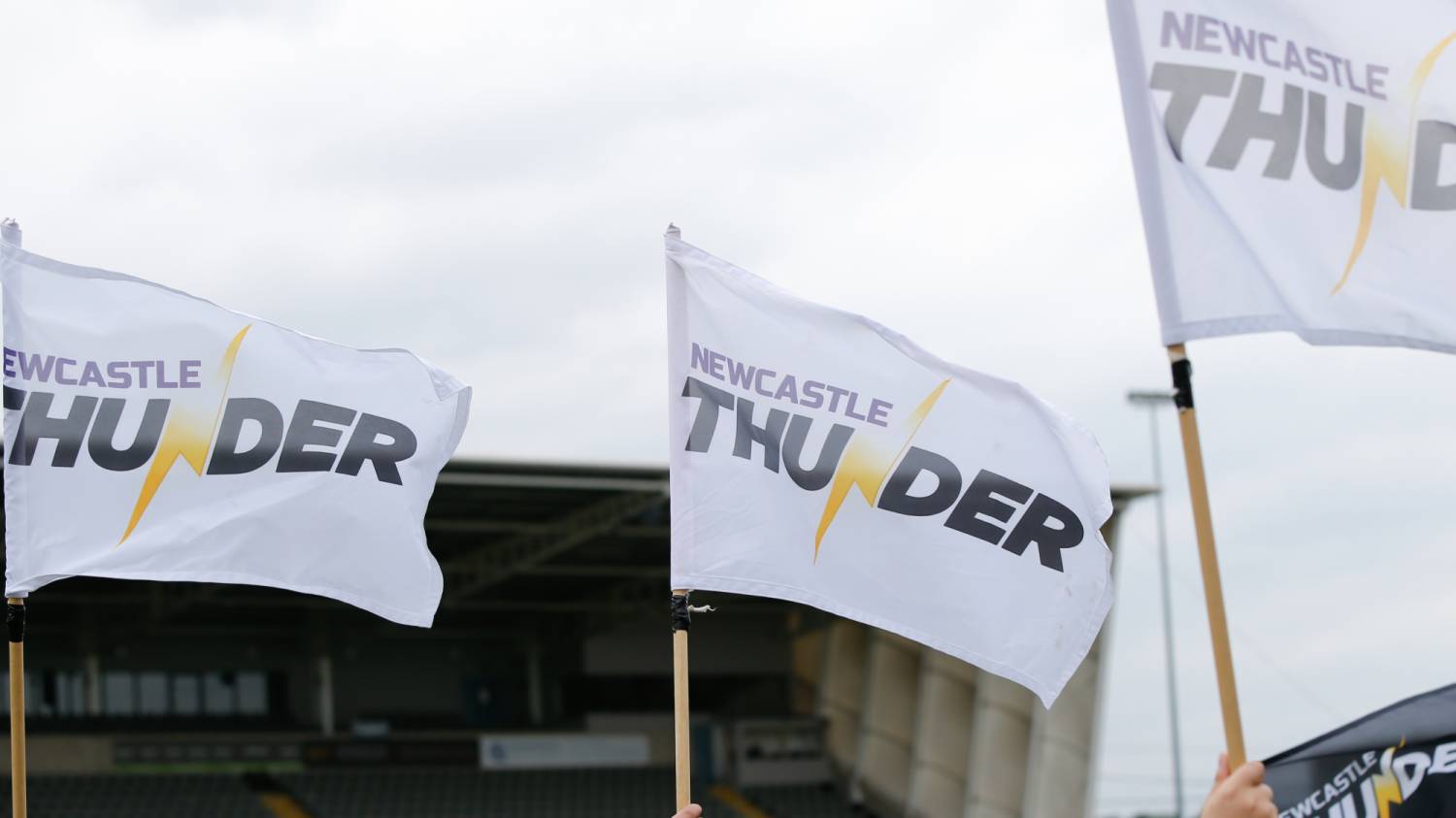 Newcastle Thunder Academy are delighted to announce the dates for the newly launched U15/16 Player Development Programme
The development programme sessions will focus on the SPARC principles of Skills, Physical, Awareness, Resilience and Character and will be split into two area groups, one in the North with sessions based at Kingston Park and one in the South based at Stockton RFC.

The North and South area training is open to any players in year 10 and 11 from clubs or schools across the North East and Cumbria.
There will be two North East Origin fixtures take place between the North and South sides throughout October and November. Players from this group will then have a chance be elevated into the Newcastle Thunder U16 Academy side who will play against a host of Super League academies in the Spring.
The remaining players will come together to form a North East Origin side who will also have a number of playing opportunities throughout the year.
Speaking about the programme Newcastle Thunder General Manger Jordan Robinson said "This year will see the club put a lot of focus back into the community. The creation of the area hubs will make the programme more accessible then ever before and we will aim to give all players from across the region as many playing opportunities as possible."
To sign up to the programme please complete the form HERE.
All dates for the programme are listed below:
NORTH AREA
Venue: Kingston Park
Block 1:
Tuesday 27th September 6:30 - 8pm
Tuesday 4th October 6:30 - 8pm
Tuesday 11th October 6:30 - 8pm
Tuesday 18th October – North v South, Kingston Park 7pm - 8:30pm
Block 2:
Tuesday 1st November 6:30 - 8pm
Tuesday 8th November 6:30 - 8pm
Tuesday 15th November 6:30 - 8pm
Tuesday 22nd November – North v South, Kingston Park 7pm - 8:30pm
Tuesday 5th December 6:30 - 8pm
Tuesday 13th December 6:30 - 8pm
SOUTH AREA
Venue: Stockton RFC
Block 1:
Monday 26th September 6:30 - 8pm
Monday 3rd October 6:30 - 8pm
Monday 10th October 6:30 - 8pm
Tuesday 18th October – North v South, Kingston Park 7pm - 8:30pm
Block 2:
Monday 31st October 6:30 - 8pm
Monday 7th November 6:30 - 8pm
Monday 14th November 6:30 - 8pm
Tuesday 22nd November – North v South, Kingston Park 7pm - 8:30pm
Monday 4th December 6:30pm - 8pm
Monday 12th December 6:30pm - 8pm