14 May 2022
MATCH REPORT - LONDON BRONCOS 22 - 52 NEWCASTLE THUNDER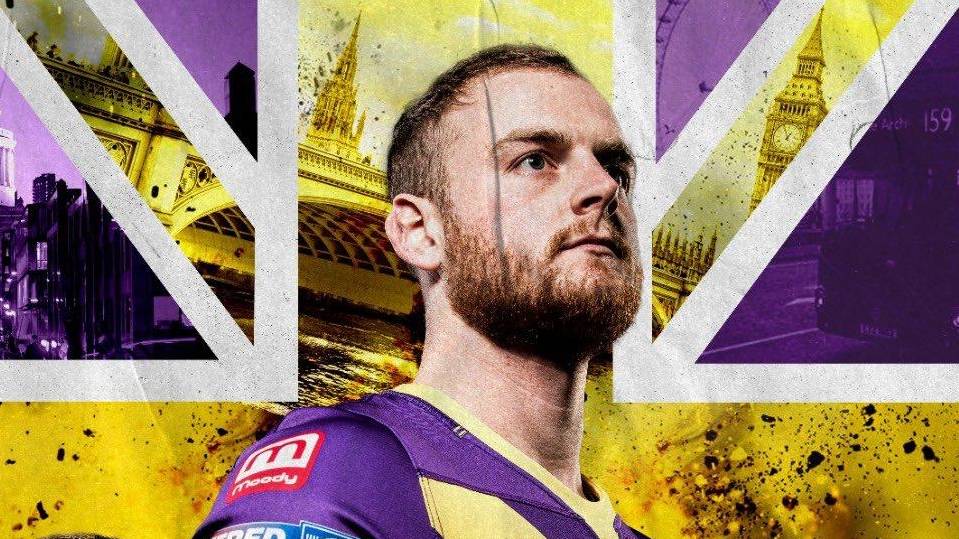 Nine try Thunder return to winning ways for first-ever win over London Broncos
Newcastle Thunder got back to winning ways in emphatic style on Friday evening, with a 22-52 win over London Broncos.
Bolstered by the return of Alex Foster, Brad Gallagher, Jake Shorrocks, Ukuma Ta'ai and Josh Woods it was a nine trying showing that secured the points, with Isaac Nokes bagging a hattrick and Josh Eaves a brace.
It was a rapid-fire start for the visitors as they assumed a nil-ten lead with just eight minutes on the clock as a pair of pacy attacks yielded early rewards down the left edge.
Nokes opened the scoring as Thunder struck on their second attacking set before Brad Day doubled Thunder's lead as they attacked in numbers with Shorrocks adding the extras.
After enjoying most of the opening minutes on the front foot, a pair of penalties gave London an opportunity to close the gap which they duly took through Lewis Bienek.
Conceding the first on halfway, the second in the shadow of the posts saw the prop strike from close range despite Thunder's efforts to hold the ball up.
Injuries to Ted Chapelhow and Sadiq Adebiyi interrupted Thunder's flow midway through the half, but they were still looking dangerous in attack, with the only desperate defence keeping the visitors at bay.
That resistance was overcome on the cusp of half time however as a pair of Newcastle tries in the closing two minutes swung the momentum of the match in favour of the Eamon O'Carroll's side.
Eaves placed his body on the line as he sniped from dummy half, taking the force of two tacklers, the hooker bounced free for a close range try before Nokes poached his second of the night as he mopped up a fumbled high ball.
Needing a quick response, the Broncos got back within 10 points of Thunder with a converted try off the opening set of the second half and were pressing hard shortly after but couldn't make the final pass stick.
It was a squandered chance that was punished by a superb third try for Nokes moments later as Thunder started to hit their straps and grow in confidence.
A searing break from Mitch Clark punctured the Broncos line on halfway and though the scrambling defence was able to stop the prop, Thunder worked the ball out to the wing on the next tackle, with neat passing creating a walk in.
London were sticking to their task though and when there was hesitation from Thunder around a spilled ball, the hosts stuck to the old adage of playing to the whistle and when non was forthcoming, Jordan Williams reduced the deficit to 10 once again.
It would be Newcastle though that seized the initiative as a long-range sole effort from Jack Croft and a short range stretch from Ukuma Ta'ai took the lead out to a healthy 22 points.
The pattern of a pair of tries in quick succession for Thunder was repeated in the closing minutes, as Connor Bailey finished off a scorching break from Shorrocks with five minutes remaining, before Eaves once again struck from dummy half in the last minute.
London did muster a final score as the full-time hooter was readied through Paulos Latu, but it was a case of a job well done for Thunder and a good start to May's action after a trying month in April.
Newcastle Thunder
28 Alex Sutton, 5 Gideon Boafo, 11 Alex Foster, 4 Jack Croft, 23 Isaac Nokes, 6 Jake Shorrocks, 7 Josh Woods, 15 Ted Chapelhow, 9 Josh Eaves, 10 Mitch Clarke, 12 Brad Day, 20 Brad Gallagher, 8 Nathan WIlde
Interchanges - 14 Connor Bailey, 17 Ukuma Ta'ai, 33 Sadiq Adebiyi, 21 Lewis Peachey
Tries: Nokes (4, 39, 50) Day (8) Eaves (39, 79) Croft (59), Ta'ai (64) Bailey (75)
Goals: Shorrocks 8/9
London Broncos.
31 Alex Walker, 2 Paul Ulberg, 4 Paulos Latu, 3 Jude Ferreira, 5 Iliess Macani, 6 Oliver Leyland, 1 Sitiveni Moceidreke, 10 Lewis Bienek, 9 Dean Parata, 16 Will Blakemore, 11 Will Lovell, 13 Brad Foster, 18 Ronny Palumbo
Interchanges - 8 Wellington Albert, 15 Jordan Williams, 32 Neil Thorman, 22 Rob Taliatu
Tries: Bienek (15) Lovell (43) Williams (52) Latu (80)
Goals: Moceidreke 3/4