2 Apr 2021
NEWCASTLE THUNDER SQUAD NAMED FOR VIKINGS VISIT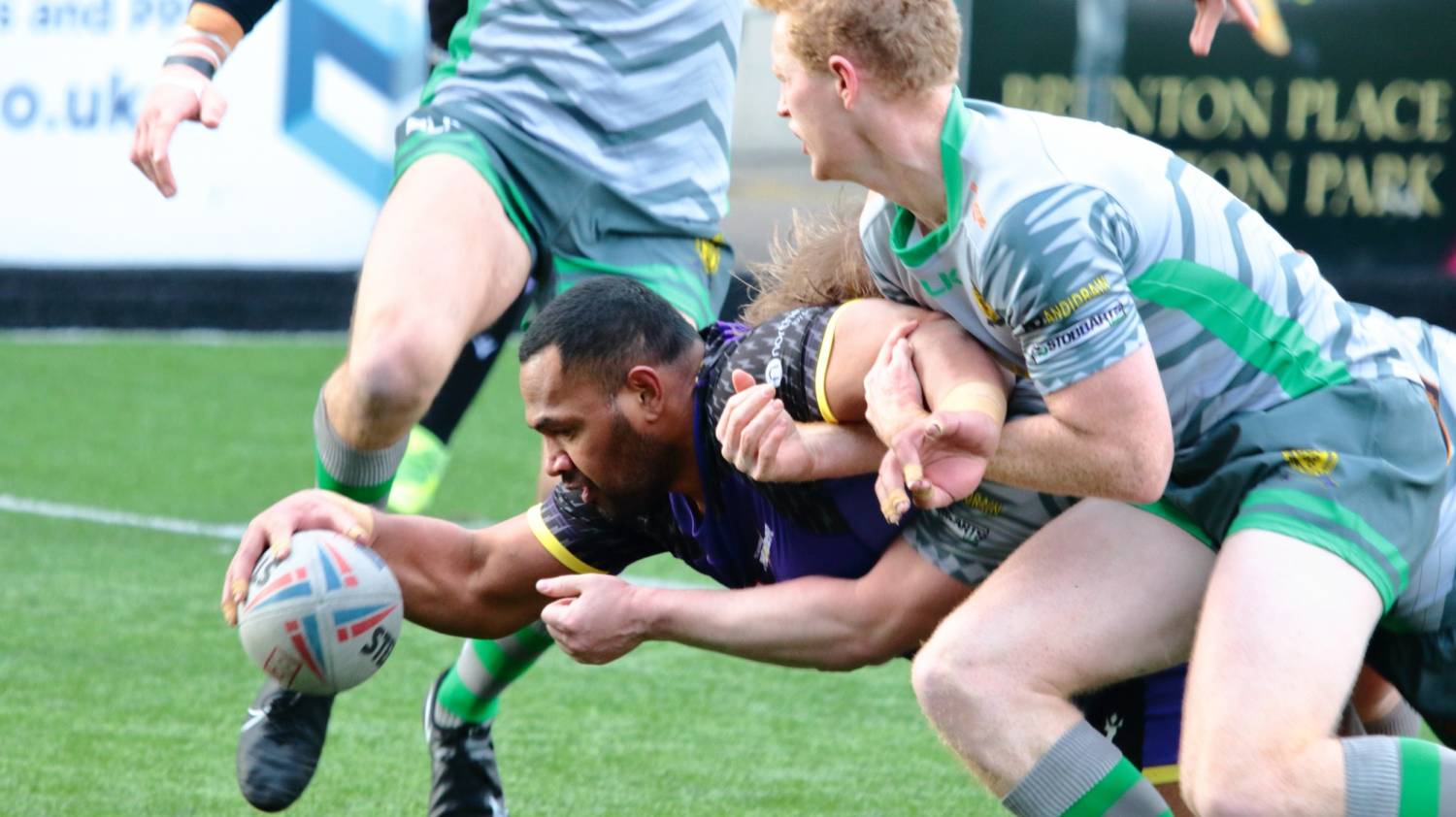 Newcastle Thunder have named their 21-man squad for the Betfred Championship kick off against Widnes Vikings on Sunday (KO 17:15)
It shows three changes from the squad announced in the build up to the Betfred Challenge Cup clash with Swinton Lions, with Kieran Gill and Liam McAvoy back available for selection and on-loan hooker Connor Aspey also included.
There is also a landmark appearance in the offing, with Ukuma Ta'ai in line to make his 250th career appearance should be take the field.
Taking place behind-closed-doors, the game will be streamed live via the RFL's OuRLeague app ensuring fans can enjoy all of the action whilst not being able to attend.
Stream access is available to purchase by clicking here, priced at £4.95 if bought by 23:59 on Saturday April 3rd and £10 on the day of the game.
Passes to access the streams are also included in the club's 2021 season ticket package.
Priced at £135 for adults and just £40 for under 16, season tickets can be bought by clicking here and provide access to all 11 Betfred Championship home games, either in person or via the OuRLeague streams.
Newcastle Thunder squad
v Widnes Vikings - Sunday 4th April - KO 17:15
FROM
1 Lewis Young 2 Jack Johnson 3 Matty Wright 4 Kieran Gill 5 Calum Turner 6 Jake Shorrocks 7 Josh Woods 8 Nathan Wilde 10 Mikey Wood 11 Ukuma Ta'ai 12 Sam Wilde 13 Liam McAvoy 14 Evan Simons 15 Ted Chapelhow 16 Jay Chapelhow 17 Connor Bailey 18 Alex Clegg 19 Evan Hodgson 21 Reece Dean, 28 Cian Tyrer 33 Connor Aspey