24 Nov 2021
2022 PREMIUM SEASON TICKETS AT NEWCASTLE THUNDER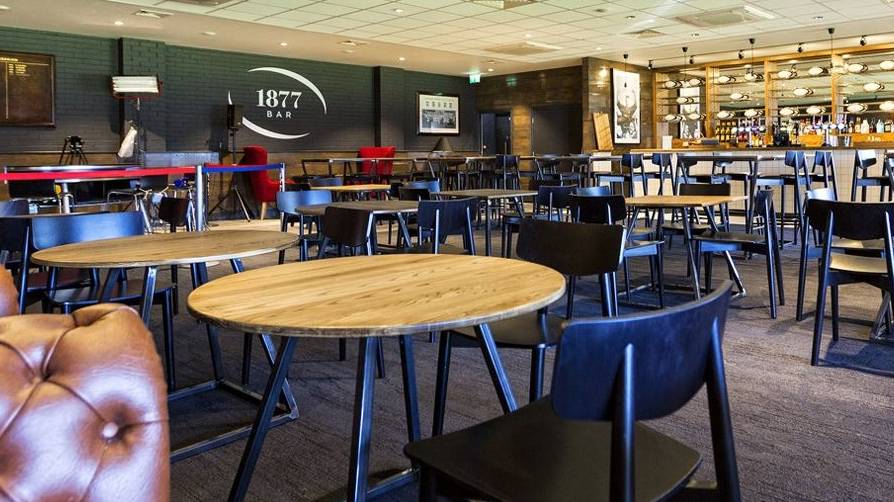 Elevate your experience of the upcoming Betfred Championship campaign with a Premium Season Ticket Membership and a whole host of extra benefits.
While Newcastle Thunder season tickets start from just £190 for adults, supporters also have the option of another level of access in 2022 with the return of Premium Season Tickets.
Priced at £275 for adults, £210 for concession, £185 for 16 – 24-year olds and £100 for Under 16s, Premium Season Tickets for Newcastle Thunder offer a range of must have extras for Thunder fans.
In addition to granting entry to all 13 Betfred Championship home games, Premium Season Ticket Members can also upgrade to hospitality at four games of their choice across the season.
Provided by the award-winning team at Kingston Park Stadium, hospitality includes delicious foods, access to an exclusive hospitality lounge, and a pre-match address from players and coaches.
Hospitality also provides an exclusive paid-bar pre-match and the game itself to offer even greater service to guests in the suite.
Along with enjoying sumptuous food Premium Season Ticket members can also wear the colours with pride in 2022, with a replica home or away shirt also included in the price.
Made by renowned kit supplier Macron, Thunder's new 2022 strips will be unveiled early in the new year, with significant seasons in the club's past heavily influencing the look of the club's first new designs since 2020.
Fans opting for Premium Season Ticket Memberships can also enjoy two of rugby league's biggest games of the year with a complimentary ticket for the Betfred Challenge Cup and 1895 Cup finals.
Taking place at Tottenham Hotspur Stadium rugby league's oldest and newest knock-out competitions come to a thrilling climax at the state-of-the-art venue on Saturday May 28 for a silverware serving double-header.
These extra benefits are on top of those that are available to all season ticket holders, including:
Entry to Academy U16 and U19 fixtures at Kingston Park Stadium
Seasonal car parking pass
Priority booking on all knock-out games at Kingston Park Stadium (Cup and play-off)
Priority booking for tickets and travel to the 2022 Summer Bash
Ticket Exchange system for games you can't make.
A "Set of Six" ticket – Bring six friends to a game of your choice for £50
10% discount on merchandise via the club shop / online store.
Annual Premier Sports subscription for only £80
For more information or to book your Premium Season Ticket membership for the 2022 season, call the Kingston Park Stadium box office on 0871 226 6060.