27 Sep 2021
FUN FIRST FESTIVAL FOR NEWCASTLE THUNDER LDSL SIDE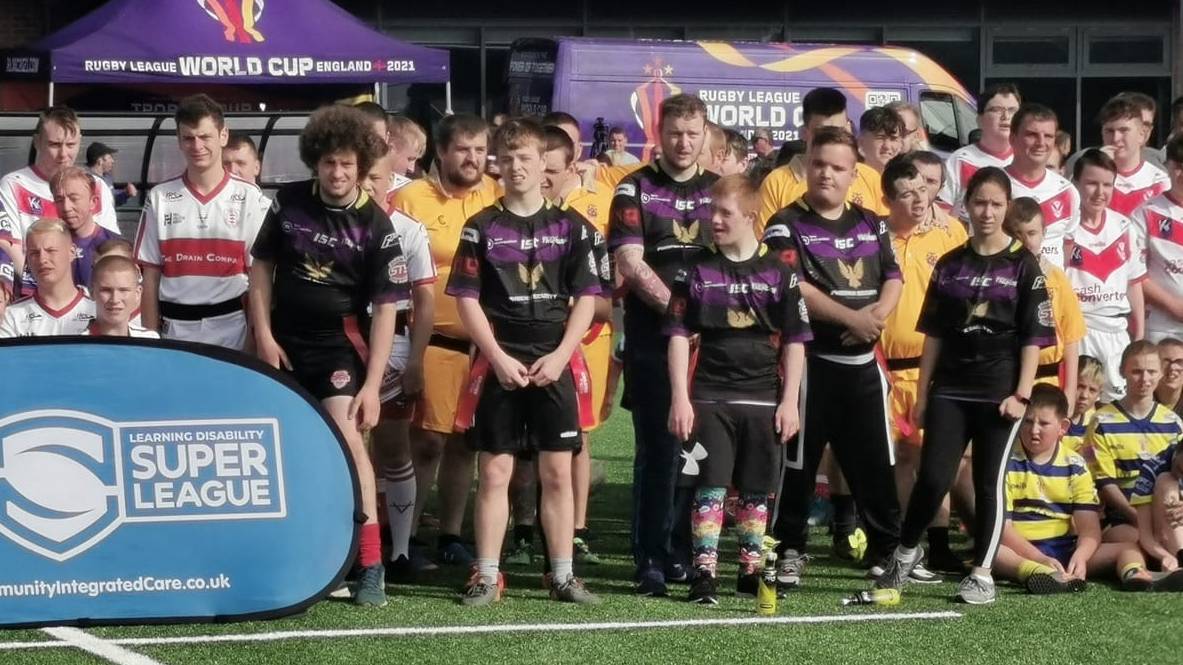 Newcastle Thunder were present as the Learning Disability Rugby League (LDRL) season came to a close last Sunday at York St John's University's Haxby Road Campus.
LDRL returned in 2021 after the whole of the 2020 season was lost to the pandemic with as many as 200 players from across the north of England – including Castleford, Featherstone, Hull FC, Hull KR, Leeds, Newcastle, St Helens, Salford, Wakefield, Warrington, Widnes, Wigan and York – bringing the curtain down on a record-breaking 'return to play' season.
Newcastle Thunder were represented by seven players, Ben Allison, Anna Riddell, Aaron Lowe, Liam Barnes, Jake Cooper, Chris Wardrobe and Josh Priest in what was the club's first ever appearance at the festival.
Taking part in training session at Kingston Park Stadium on Wednesday evenings, the team first formed eight weeks ago and played well against all, including teams with greater levels of experience.
Coached by members of the Newcastle Thunder community team and volunteers Simon Cooper and Sam Spedding, the LDRL team is one of many undertakings by the club that is increasing the number of people playing rugby league.
This year the number of LDRL participants was more than double the number in 2019, with a record 13 teams taking part in the Community Integrated Care Learning Disability Super League.
RFL Social and Inclusion Manager, Chris Godfrey, says: "People with learning disabilities are acknowledged to be among the most vulnerable to Covid-19, so their return to play came latest and safest. LDRL players and foundations have risen to the challenge, and Sunday's festival was our way of saying 'thank you' to them and to Community Integrated Care for their valuable support."