7 Jun 2021
NEWCASTLE THUNDER V OLDHAM RLFC TICKETS NOW ON SALE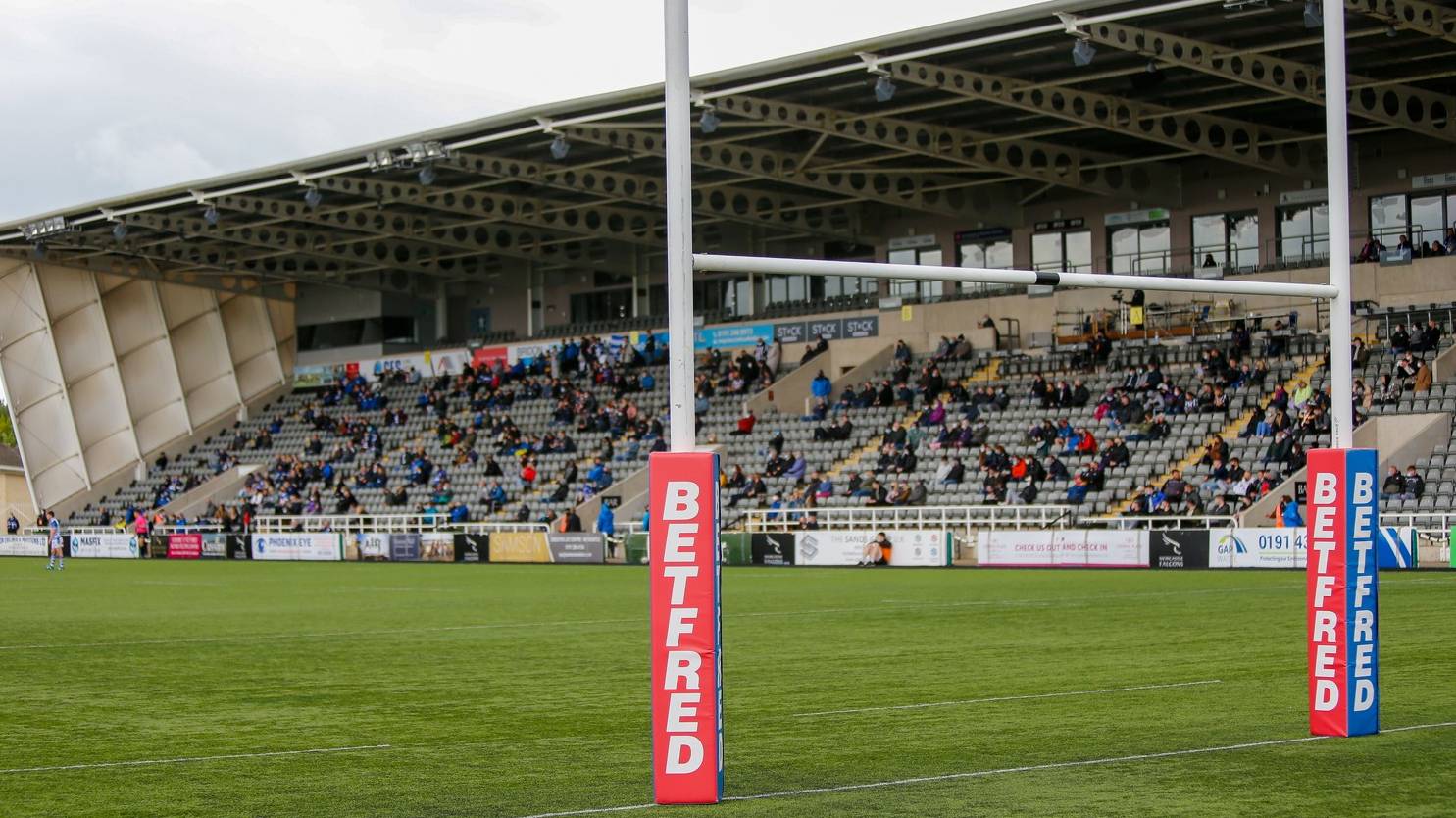 Newcastle Thunder's next home game sees Oldham RLFC as the visitors on Sunday June 20th and fans can save £5 per ticket as tickets go on sale.
With no match-day sales presently taking place, the club have introduced an early bird pricing structure for all online sales made up to and including the Wednesday prior to the match.
This sees adult tickets priced at £15, concession and student tickets priced at £10 and Under 16s tickets priced at £5 up to midnight on June 16th.
Following this, adult, concession and student tickets will rise by £5 while Under 16s tickets will remain the same.
In response to feedback from supporters following the Halifax Panthers match, Thunder have also made efforts to improve the online sales process by re-applying the interactive seating map to make it easier for supporters to select their tickets and applying automatic delivery to supporters via email.
For the game against Oldham, match tickets can be purchased for the sections of the West Stand located towards the northern end, with the central sections taken by 2021 Newcastle Thunder season ticket holders.
PODS
With the interactive seating map back in place, in order to comply with social distancing requirements, seats have been divided up into pods to enable supporters to buy tickets in groupings of up to six people.
You must purchase all tickets within a pod (e.g. if three seats are displayed together, all three must be selected in order to complete your booking) and all three tickets must be assigned to the supporter that will be using that ticket.
For a full step-by-step guide on how to purchase tickets, click here.
Once ready to make your booking, click here to access the online box office.