24 Jan 2023
Thunder duo being 2023 running challenge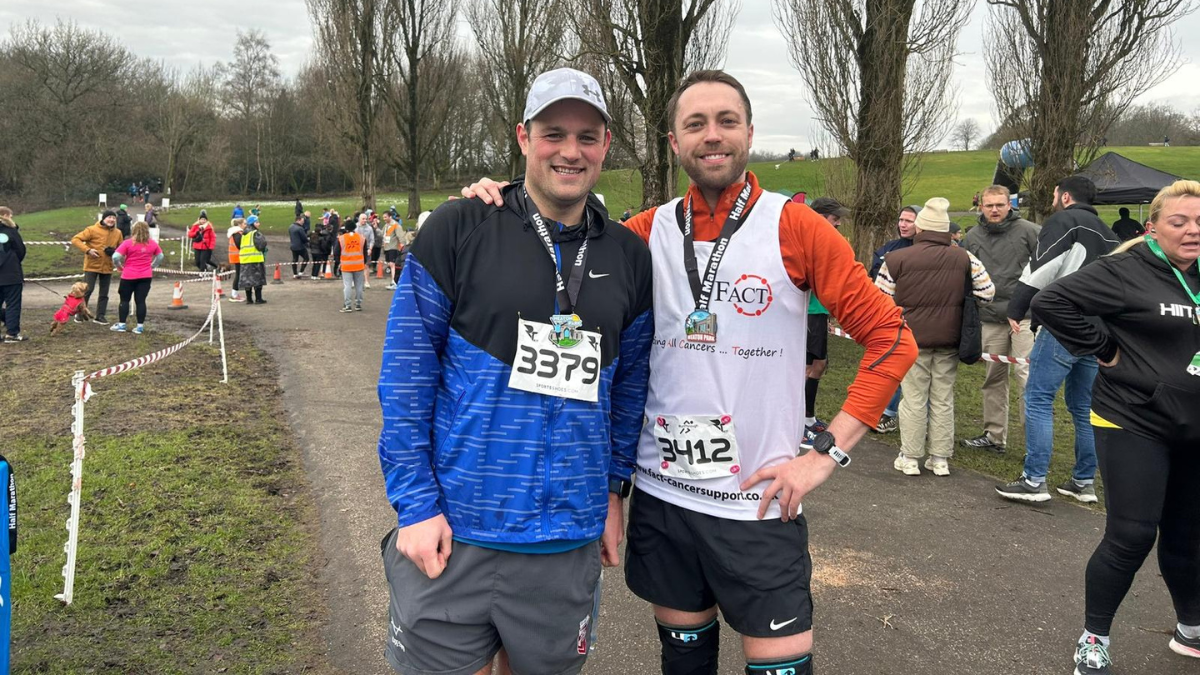 General manager Jordan Robinson and club videographer and match-day announcer Andy Sixsmith have begun their running challenge for 2023.
Raising funds for their respective charities, the pair will be taking part in some mighty running challenges throughout the year.
Jordan will be running 12 half-marathons to help raise awareness and funds for Marie Curie and the fantastic care and support work they do throughout the UK.
Andy has set himself the task of taking on 15 endurance events to help raise funds and awareness of the charity, FACT (Fighting All Cancers Together), who reached a milestone of 15 years in operation this year.
The pair recently completed their first challenge at the weekend, taking part in the Heaton Park half-marathon.
If you are able to, please donate to both their JustGiving pages and help raise funds for these fantastic causes:
Every donation is massively appreciated.