18 Jan 2023
Newcastle Thunder launch Junior Thunder memberships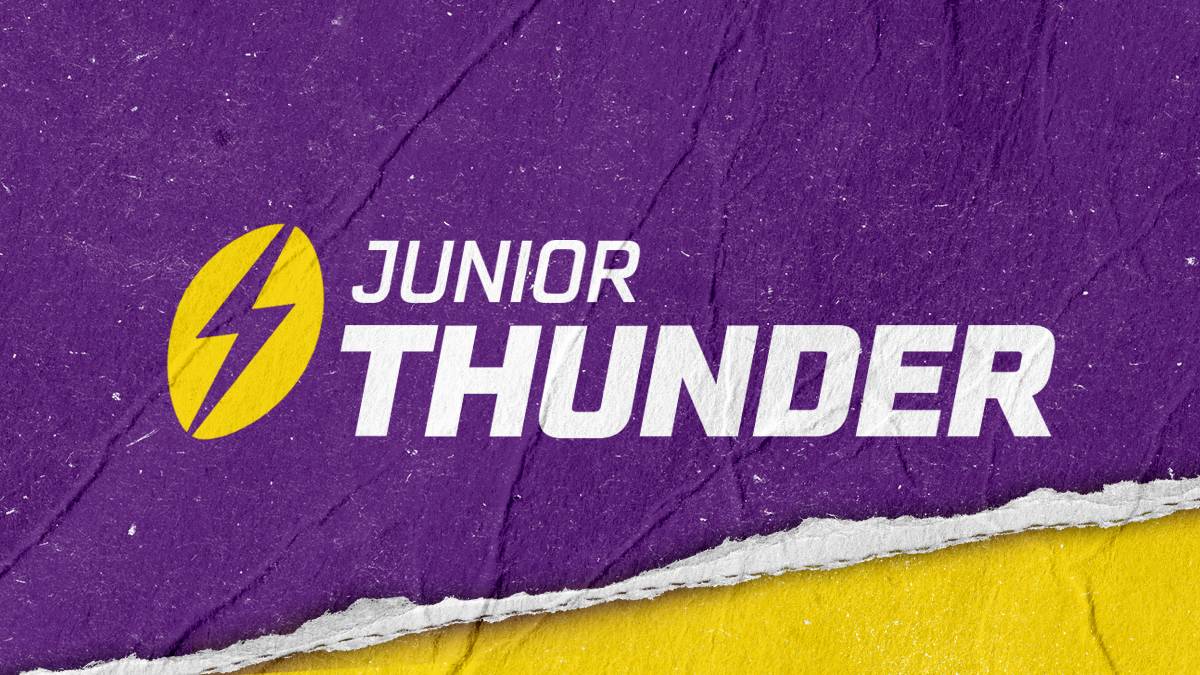 Working closely with Newcastle Rugby Foundation, Newcastle Thunder are delighted to launch its NEW Junior Thunder memberships.
Open to any supporter under the age of 16 and FREE to sign up, the new Junior Thunder membership includes the following benefits:
A FREE membership card.
A team poster.
10% discount in the club shop.
Once a season match day party.
There will also be competitions, prizes and lots more for you to enjoy throughout the season.
To become a Junior Thunder member, all you need to do is sign-up by completing the form HERE.
Please note that any supporter who purchases an U16 season ticket from Wednesday, January 18 will automatically be enrolled as a Junior Thunder member.
Supporters who have already purchased an U16 season ticket, will be contacted by the ticket office to confirm whether you would like to be enrolled.