24 Nov 2022
Newcastle Thunder launch Oddballs boxers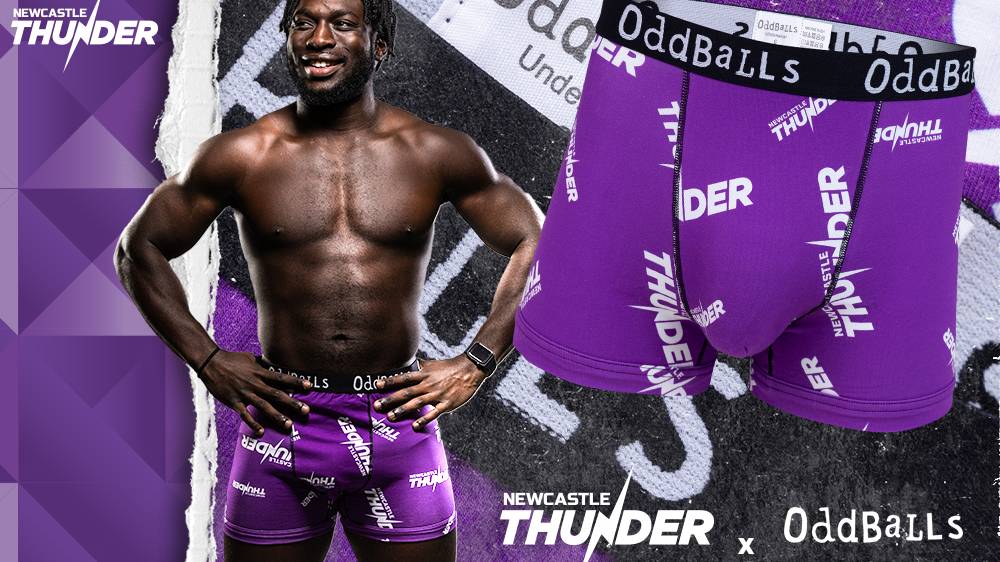 Newcastle Thunder is delighted to launch its collaboration with Oddballs just in time for Christmas.
OddBalls, set up in 2014, works to raise awareness of testicular Cancer. Since its inception it has donated over £650,000 to cancer charities and aims to have donated £1million by 2023!

Testicular Cancer is the most common cancer in young men, so we're proud to be helping tackle the stigma associated with the illness.
The branded boxer shorts are available both instore and online now. Priced at just £12 a pair they are the perfect treat for yourself or the Thunder supporter in your life.
Visit the Newcastle Thunder online store here.