4 Aug 2022
ADDING RUGBY TO LESSONS WITH SCHOOLS CONNECTIONS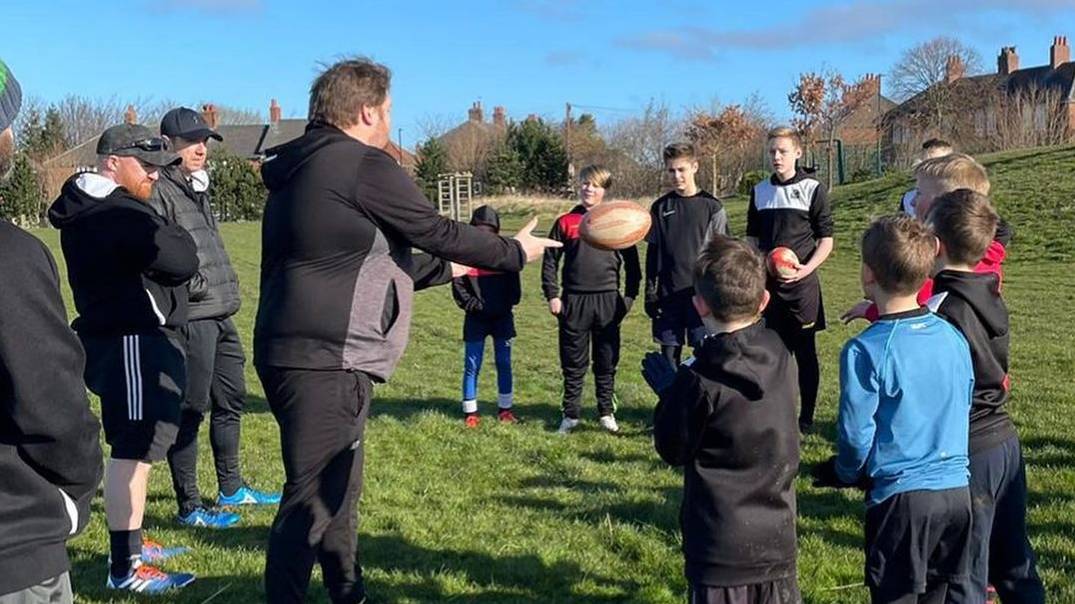 Bookings now open for Thunder Community delivery for the 2022/23 academic year
Are you looking to incorporate rugby into your school's PE lessons? Then the Thunder Community Schools Connection Programme is the vehicle you have been looking for.

Delivered by the award-winning Newcastle Rugby Foundation, Thunder Community Schools Connections offers the opportunity to create a tailored programme suitable for schools' individual needs.
From Mini Thunderbolts sessions for Early Years children to promote fundamental movements, social skills and energetic learning to a range of rugby and multi-sport sessions at secondary ages.
In addition to rugby programmes from tag to contact, Primary deliver also offers the opportunity to use rugby as a focus in the teaching and development of healthy eating and lifestyles, numeracy skills and positive character traits.
Three levels of affiliation mean that programmes come with a range of entitlements including visits from Newcastle Thunder's professional players and coaches, match tickets to watch Newcastle Thunder in action during the rugby league season and the chance to take part in affiliated festivals.
With an extensive menu of options available, your schools connections package can genuinely be tailored to provide a programme designed to provide a meaningful contribution to the education provided to you pupils.
Places are filling fast for the new academic year beginning in September and with Rugby League World Cup taking place in England this autumn, now is the perfect time to add the sport to your curriculum and use the power of high profile sport to motivate and inspire your cohorts.
For more information, please contact community@newcastle-thunder.co.uk or call 0191 2142866